Curtis E. Barnes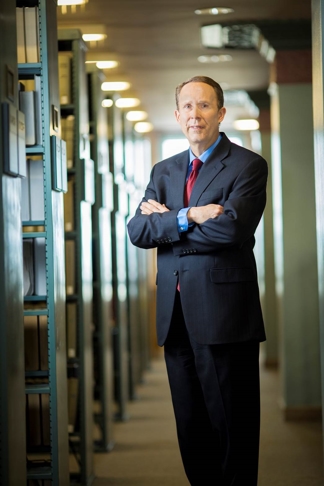 Located in the City of Reading, Berks County, Pennsylvania, Curtis E. Barnes is a skilled criminal defense attorney representing individuals charged with criminal offenses and traffic violations. In addition to Berks County, he also represents clients throughout southeastern Pennsylvania including Chester, Lancaster, Lebanon, Montgomery, Philadelphia and Schuylkill counties.
Mr. Barnes obtained a Bachelor of Science Degree in Criminology from the Florida State University in Tallahassee, Florida. While a student at FSU, he interned with the Florida State Attorney General's Office assisting in the investigation and prosecution of criminal cases. He later graduated from the Delaware Law School of Widener University in 1988. Following graduation from law school, Mr. Barnes was admitted by the Supreme Court of Pennsylvania to the bar of the courts of the Commonwealth of Pennsylvania on June 9, 1989. He has also been admitted to the bar of the United States District Court for the Eastern District of Pennsylvania since July 6, 1989.
Following admission to the bar, Mr. Barnes worked as an assistant district attorney with the Berks County District Attorney's Office for more than three years. As an assistant district attorney, he gained extensive experience prosecuting criminal and DUI cases at every level from preliminary arraignment through bench and jury trials. In addition to developing the legal knowledge and trial skills necessary for an effective defense practice, his position as an assistant district attorney gave him the opportunity to cultivate personal relationships with local courts and government authorities.
After leaving the District Attorney's Office, Mr. Barnes established a private practice in 1994. His primary focus is on the defense of persons charged with crimes, driving under the influence and other traffic violations. As a former prosecutor, Mr. Barnes witnessed from a first-hand perspective how the power of the State can impact upon a person's life. For that reason, it is his belief that the individual rights we enjoy as citizens of the Commonwealth of Pennsylvania and of the United States of America should be vigorously defended.
Additional services offered by Curtis E. Barnes, Attorney At Law, include representation of persons needing: expungement of criminal records; protection from abuse cases (PFA); representing parents in children and youth cases, chapters seven and thirteen bankruptcy; civil actions and wills and estates.